附录A
在校记录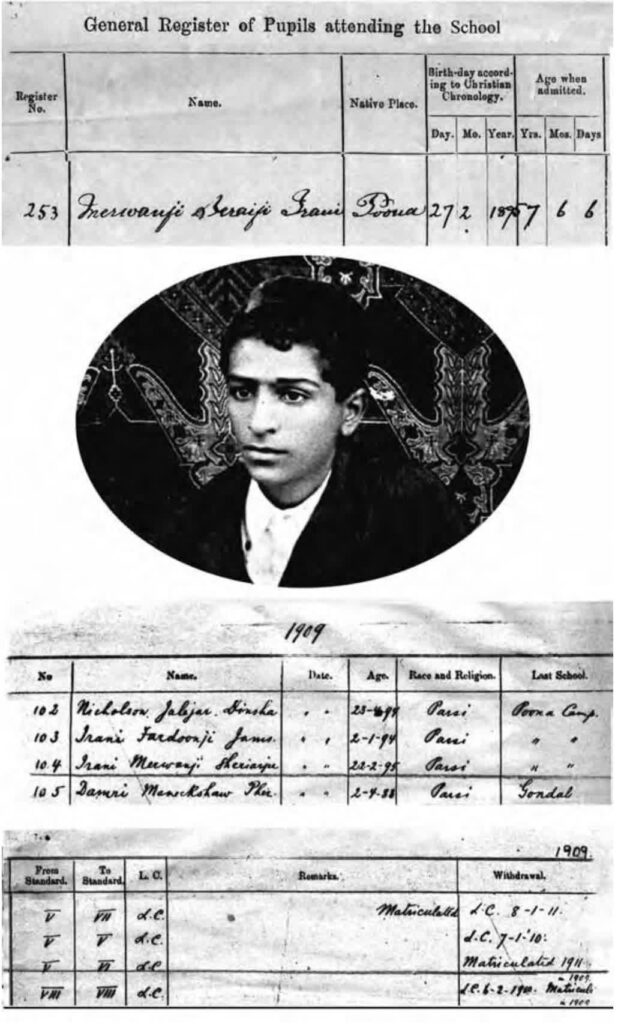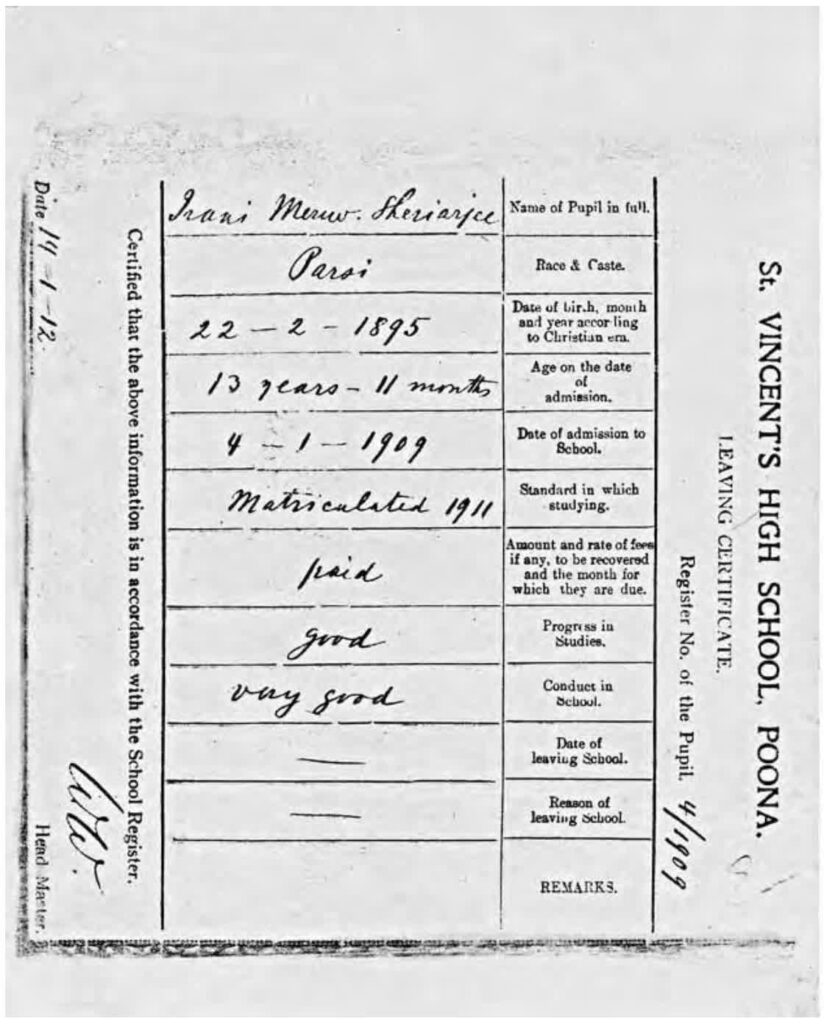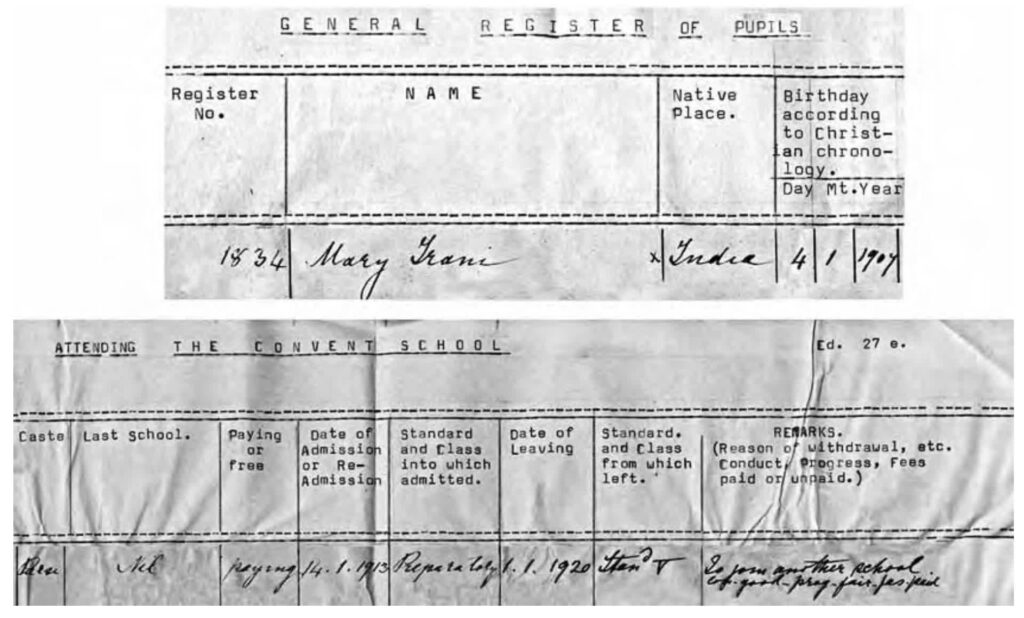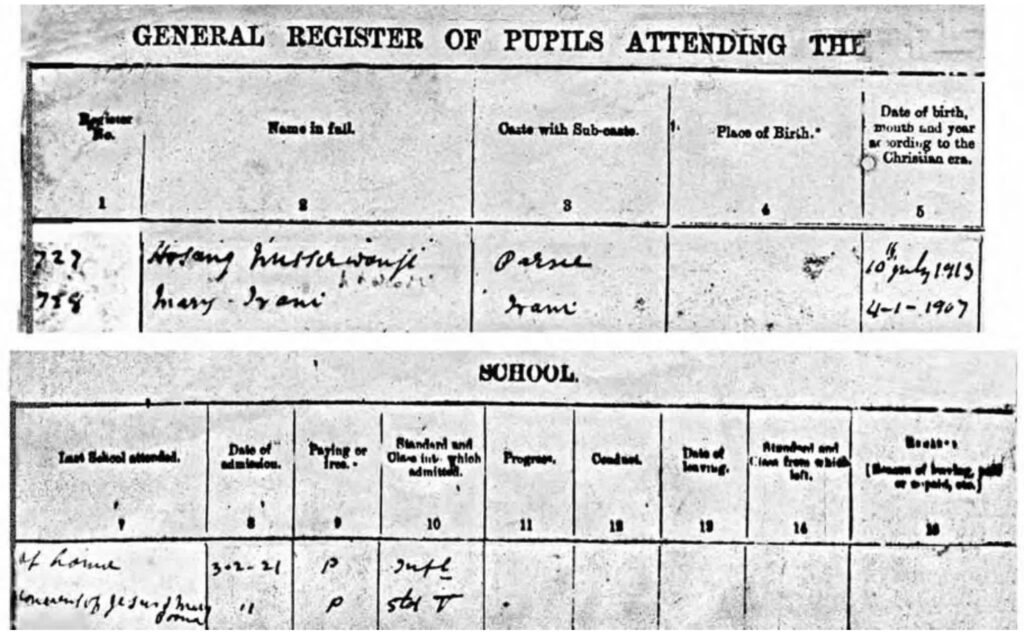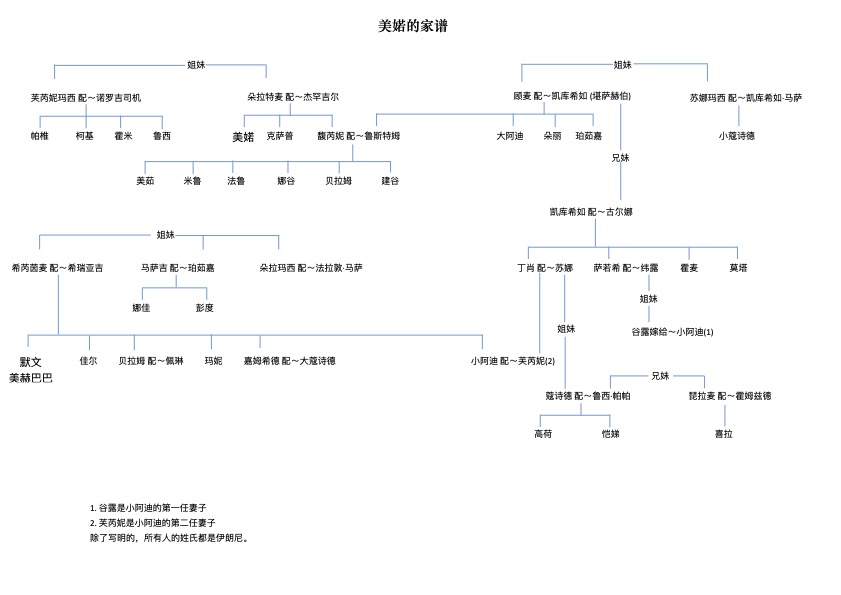 附录B
关于作者:
戴维·芬斯特出生于俄克拉荷马州的塔尔萨并在那里长大。他在1972年得知美赫巴巴,三年后搬到了印度。他和妻子希拉长住美拉巴德,每年都会去美国看望他们的两个儿子安曼和阿迪姆及其家人。戴维是美赫巴巴最亲密的女弟子美婼的三卷本传记的作者,《美婼美赫:神圣浪漫史》。他根据录制的磁带,编辑并写作了妻子的回忆录,名为《在神人身边长大》。他还编辑了岳父宝·喀邱瑞的几本书:包括《美赫萨罗德》(Meher Sarod)、《美赫罗刹尼》(Meher Roshani)、《当世界沉睡时》,以及多卷本的《美赫主》系列。戴维目前是大量美赫巴巴照片的管理人,照片可通过"美赫纳扎出版社"获得。可以电邮联系作者:mehera.meher@gmail.com
网站www.meherameher.com——
《美婼美赫》摘录;美婼的音频剪辑;采访作者;读者评论。
www.mehernazar.com ——《在神人身边长大》的信息和其他美赫纳扎出版物。
mnpublications.zenfolio.com ——图片(美赫巴巴、他的亲密弟子以及与他生活相关的地方)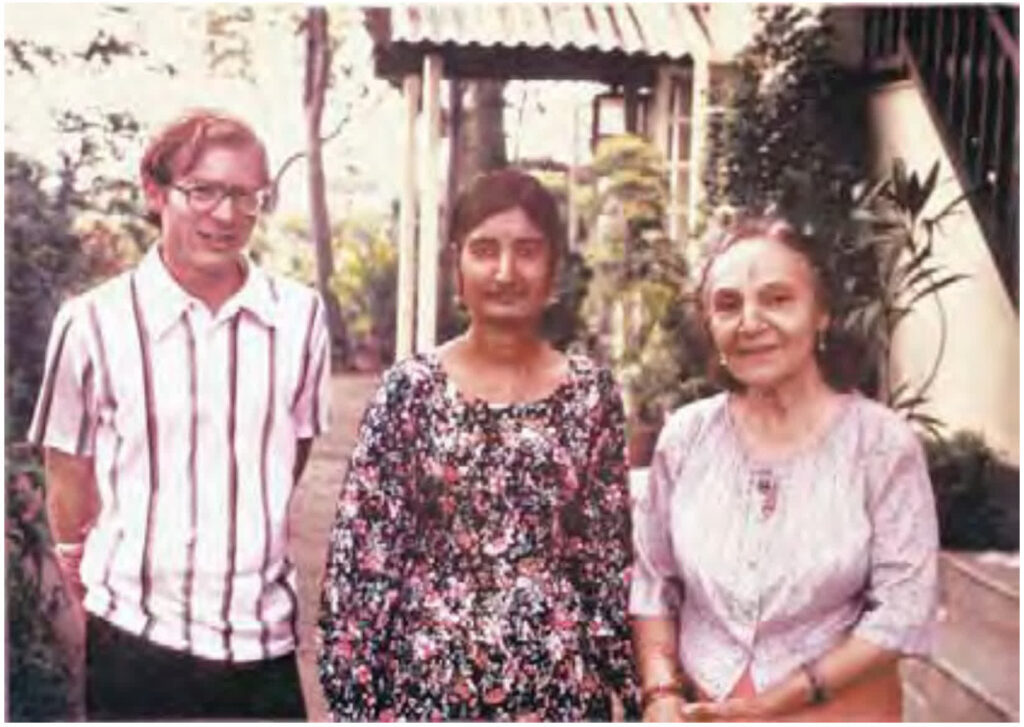 附录C
为巴巴播放过的歌曲和乐曲
西方音乐
Alfredo & Orchestra
Medley of Strauss Waltzes (Strauss)
Spanish Gypsy Dance (Marquina)
Anderson, Marian
He's Got the Whole World in His Hands (Traditional)
I Know the Lord Laid His Hands on Me (African-American spiritual)
Trampin' (African-American spiritual)
Ave Maria (Charles Gounod, based on a piece by Bach)
Azpiazu & His Havana Casino Orchestra, Don
The Peanut Vendor (Moises Simons), 1931
Belafonte, Harry
Cocoanut Woman (Belafonte)
Mary's Boy Child (Jester Hairston)
Chevalier, Maurice
Louise
Coward, Noel
Mad Dogs and Englishmen (Noel Coward)
Mrs. Worthington (Noel Coward)
Crooks, Richard
Ah! Sweet Mystery of Life (Herbert)
The Song of Songs (Moya)
Crosby, Bing
Lullaby (Cradle Song) (Brahms Opus 49 No 6), Decca Records, May 1941
You and I, Decca Records, May 1941
Cuban Havana Dance Band, The
The Continental (Magidson, Conrad)
La Cucaracha (d'Lorah)
Day, Doris
Whatever Will Be Will Be (Que Sera, Sera) (Livingston, Evans)
Havana Novelty Orchestra
Mama Inez (Grenet)
Henderson, Joe Loss & Band, Chick
Begin the Beguine (Cole Porter)
High Hatters, The
I'm Following You
Hilo Hawaiian Orchestra
Hawaiian Nights (Roberts)
Hilton, Ronnie
He (Mullan, Richards)
Hutchinson, Leslie A. 'Hutch'
Begin the Beguine (Cole Porter)
Hylton & Orchestra, Jack
On the Sunny Side of the Street (Fields, McHugh)
Jackson, Mahalia
a record brought to India by Adele Wolkin in 1962
Jolson, Al
April Showers (Silvers, DeSylva)
Springtime in the Carolinas
Swanee (Gershwin, Caesar)
London, Laurie
He's Got the Whole World in His Hands (Traditional)
Lloyd & Band, Ed
What's Good for the Goose is Good for the Gander (Friend)
Mantovani & Orchestra, Annunzio
Umbrella Man (Rose/Stock/Cavanaugh, 1938)
Noble and Orchestra, Ray
Grinzing Waltz (Benatzky)
Isle of Capri (Grosz, Kennedy)
Novelty Players, The
Happy Birthday to You (Traditional)
Peers & Janet Osborne, Donald
Papa Loves Mama (Chabrier, Roberts)
Ravel, M., director of Assoc. des Concerts Lamoureux
Bolero 2nd Part (M. Ravel)
Reeves, Jim
Diamonds in the Sand (Kikillus, Gibson)
Snow Flake (Ned Miller)
Take My Hand, Precious Lord (Dorsey)*
(*美婼提过,这是巴巴最爱的歌曲之一。)
There's a Heartache Following Me (Baker)
Welcome to My World (Winkler, Hathcock)
Robeson, Paul
The Battle of Jericho
Hear the Lambs A-cryin'
My Lord, What a Mornin' (Burleigh)
My Old Kentucky Home (Stephen Foster)
Ol' Man River (J. Kern, O. Hammerstein II)
Swing Low, Sweet Chariot (Traditional)
Stokowski & the Philadelphia Orchestra, Leopold
Hungarian Rhapsody No 2 (Liszt)
Sullivan, Maxine
I Dream of Jeannie (Stephen Foster)
Weber et son Orchestre, Marek
Artists' Life (Strauss)
Danube Waves (Ivanovici)
Le Beau Danube Bleu (Johann Strauss)
Visconti, Mario
Negra Consentida (Parave)
Se Va La Vida (Donato, Zemtio y Luis Mario)
Whiteman & Orchestra, Paul ·Vocals: Peggy Healy & John Hauser
You're the Top (Cole Porter)
东方音乐
Ahmed Qawaal
Hamile darde mohabbat banke, OMD 5079
Akhtar, Begum
Ahasan tera hogaz
Ata vo naazko zalim
Aye mohabbat tere anjam pe rona aya (Shakeel Badayooni)
Bahar aayee khile gul
Buzi hui shama ka dhuva hun
Dil ki baate kahi nahi jaati
Diwana banana hai to diwana bana de
Hamar kahi mano rajaji
Jo sunta soze gum
Kash itna mere nalon me asar ho jaye
Khuda ke vaste
Mere jahane mohabbat pe chhaye jate hai (Behzad)
Na socha na samjha na seekha
Ni-hoore ni-hoore baharen
Parvah nahin agar dile
Sach sach batana aye dil
Takhayul se daaman bachao to jane
Wafa-on-ke badale
Yeh kahena unse aye kasid
Ashrafkhan, Master
Dil-lagi mein tu bata (Munshi Rafique), Young India, MM 7176
Gulshan mein aaj-kal ye (Munshi Rafique), Young India, MM 7176
Atma, C. H.
Hairan hoon dil ko ro (Ghalib)
Jo radha ke gun gaye
Azaad Afghani
Bhedi bhed na khulne paaye, HMV, FT 15320, OML, 2244
Dua hai umr tumhari daraz ho jaaye
Jo mera khat le chala tha wo, The Twin, FT 15320, OML 2244
Tu Khwaja se phir maag, FT 15348, OML 2360
Banu, Saira
A Hindi film actress whose songs Baba listened to on the radio
Delkash (Laylee)
Persian Songs
Fida Hussain
Dekhye kiski khata hai, The Twin, FT 13749, OMF 16634
Habib Qawaal Nizami
Columbia, GE 23179
Kallan Khan (Qawaal) & Party
Baham raqeeb ke kya anjuman mein yaar aaya (Rusva), The Twin, FT 10171, OMF,
10136
Hazaron sir hai aur ek astan hai (Rusva)
Hijab ko behijab karde
Hijra mein jaan pe banegi mujhe malum ne tha, FT 10226, OMD 5001
Jab dil mein makan ho tu mere sanam (Bedam), FT 10238, OMD 4999
Jis jagah yaar ka nakshe kafepa hota hai (Bedam)
Jo paye naaz pe mera sare niyaz ha ho (Bedil)
Kahati hain roohe moosa aakaa teri gali mein (Sakir Saheb), The Twin, FT 12215
Kahne wale jhooth kahte hai ke wo gammaz hai
Mansoor ne to sooli pe khood ko, HMV, FT 10131, OMF 9724
Mera sare niyaz hai (Bedil)
Nagma pardaz ho raha hoon main, The Twin, FT 10226, OMD 5001
Na hasil hai saku sahara mein dil ko, The Twin, FT 12826, OMF 6939
Saki tere dumse hai abad yea maikhana, Nizam, ZB87 G
Yeh mere hadde-nazar ki deedni taseer hai (Bedam), HMV, FT 10247
Kaloo Kawal (sic)
Allahoo Allahoo Allahoo
Kanchwala, Abdul Raheman
Meri namazpe-Kaabe ko naaz ho jaaye, The Twin, FT 15348, OML 2360
Khan, Abdul Karim
Piya ke milan ki aas
Ram nagariya se kaise jaiyo
Khurshid
Baba enjoyed her songs on the radio.
Layla (of East Pakistan [now Bangladesh])
Baba enjoyed her songs on the radio.
Madan, Master
Hairat se tak raha hai jahan mein wafa mujhe (Sagar Nazami), HMV 14509
Yoon na rah rah kar hame tarasaiye (Sagar Nizami), HMV 14509
Mangeshkar, Lata
Baba enjoyed her songs on the radio & in Hindi films.
Nazar Hussain
Lagata nahi kahi diley shaida tere bagair, HMVV 14616, OMK 821
Nazirali, Vazirali (of Bhopal)
Dil ulfat mein khone ko chahta
Nemani, Shakil
Ab koye baat bhi mana
Pukhraj, Malika
Be zubani zuban na ho jaye
Har ek jalwayen rangin meri nigah
Kamliwale Moula tujhpe salaam (Sarshar)
Maye ishqe nabi ho aur main hoon (Sarshar)
Vo kahate hai ranjish ki baten bhula de
Yeh mastane aadmi hai (Dag)
Rafi & Party, Mohammed
Yeh ishq ishq hai, ishq ishq (Parts 1 & 2)
Roy, Juthika (Mirabai songs)
Aaj mere ghar preetam ayae
Aayee sharan tumhari bhagwan
Ghunghat katabatt khol
Main to prem diwani
Mane chakar rakho ji
Meera lago rang hari
Razvi, Nazish
Khudi ko mitakar khuda chahta hoon, The Twin, FT 12082, OMF 46436
Razzaq Qawaal, Master Abdul
Jo dar jate hai razm se, Regal, RL 2300, CEI 23653
Saki pila de aisa jaa, The Twin, FT12082, OMF 4645
Shabe furkat Basar, OMH 9031
Tumhe pyaar karne ko, OMH 9031
Reshmah
Baba listened to her songs on the radio.
Saigal, K. L.
Aah ko chahiye iss umra asar hone tak (Ghalib)
Ab kya bata-oon mai (Seemab)
Ghar ye tera sada na mera (Aarzoo Lucknowi)
Layee hayat aaye kaza le chall chale
Main unhe chhedu aur wo kuchh na kahen (Ghalib)
Mara be gumza (Farsi ghazal)
Talat Mahmood
Verma, Manek (Marathi)
Amroottajani goad, nama tujhe deva
Bhagya ujavle tujhe charan pahile
Shiv shankar te aaj pahile
Zahedi (Qureshi), A.
Persian Songs
Zarrab, Moulouk Khanoum K.
Persian songs
(《美婼美赫》第一卷完)